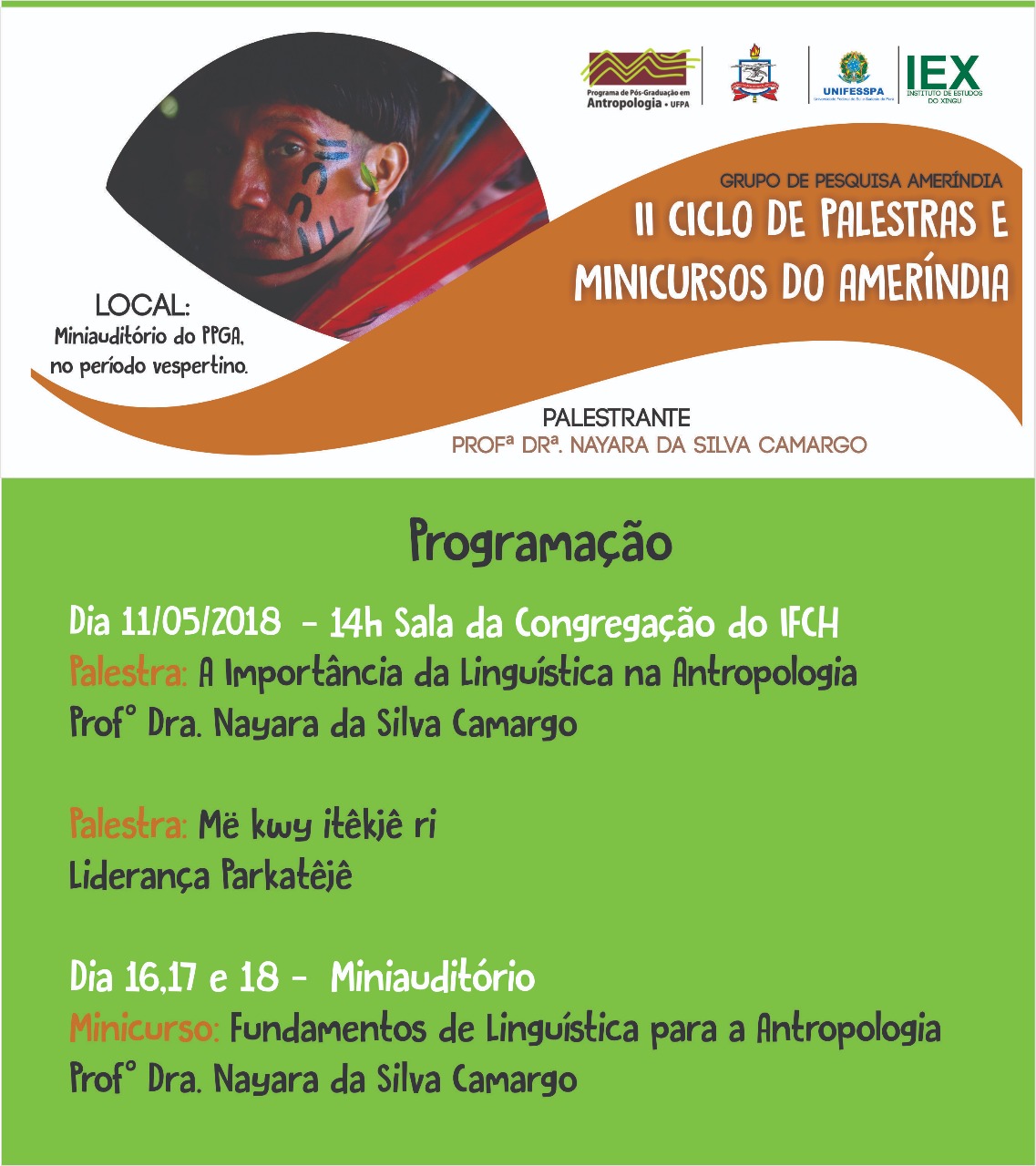 The Graduate Program in Anthropology invites everyone to the event held by the Amerindian Research Group.
Lecture
The importance of Linguistics in Anthropology and Më Kwy itêkjê ri
Date / Time: 05/11/2018 - 2:00 p.m.
Location: IFCH Congregation Room
Lectures: Professor Nayara da Silva Camargo and Leadership Parkatêjê
Short Course
Fundamentals of Linguistics for Anthropology
Date / Time: 16, 17 and 18/05/2018 - 9:00 a.m.
Location: PPGA Miniauditório
Professor: Nayara da Silva Camargo
Number of vacancies: 20
Registrations are presided over by the PPGA secretariat until 05/15/2018.